The first time someone steps up to the mic, it can take some encouragement. Or a dare. Or Dutch courage.
Some of us needed all three.
Early-stage poets and singers typically have jitters and doubts and questions, like what's the best way to intro my poem? What do I do at the end of my set? How can I get more comfortable at the mic? Should I bring my mom/dad/friend/boss/neighbor?
Well, here's some answers, gathered from open mics that span 10 years, nearly 3 dozen states, and countless performances—from the awkward to the honest, the magical, and the weird.
Don't stress. You got this.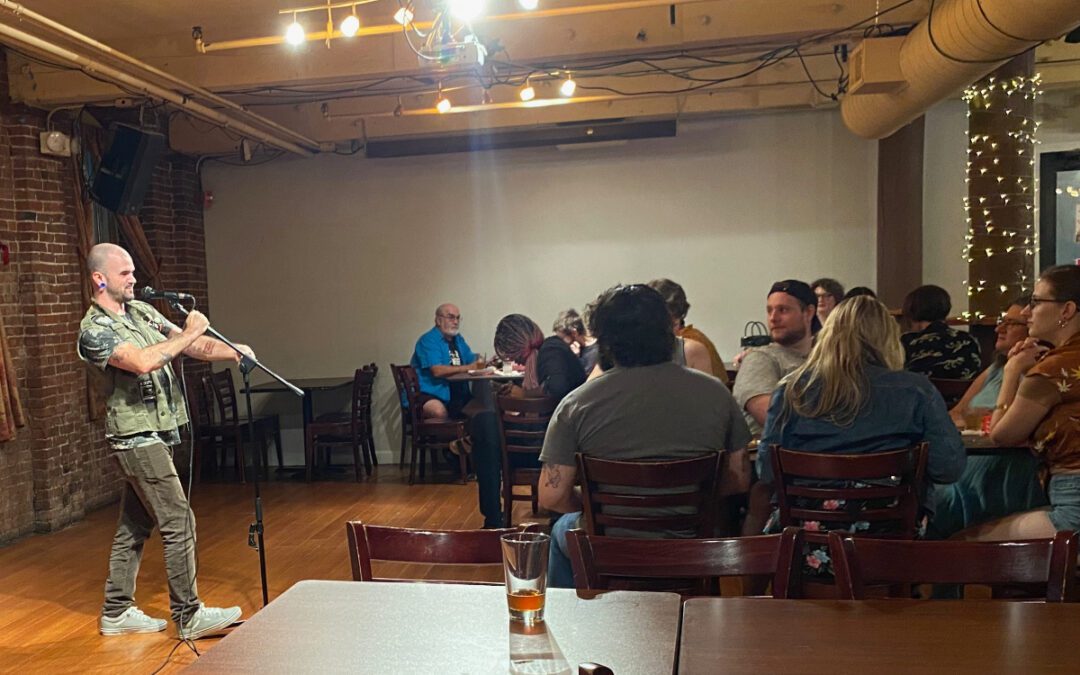 A while back I compiled some advice for aspiring hosts and organizers about how to name an open mic show. (Granted, it's a rarefied problem, but if you ever need help, I gotchu.) Anyway, the post lists a handful of shows with cool names, including one that was still...