Open Mic | Second Sundays | Downtown Raleigh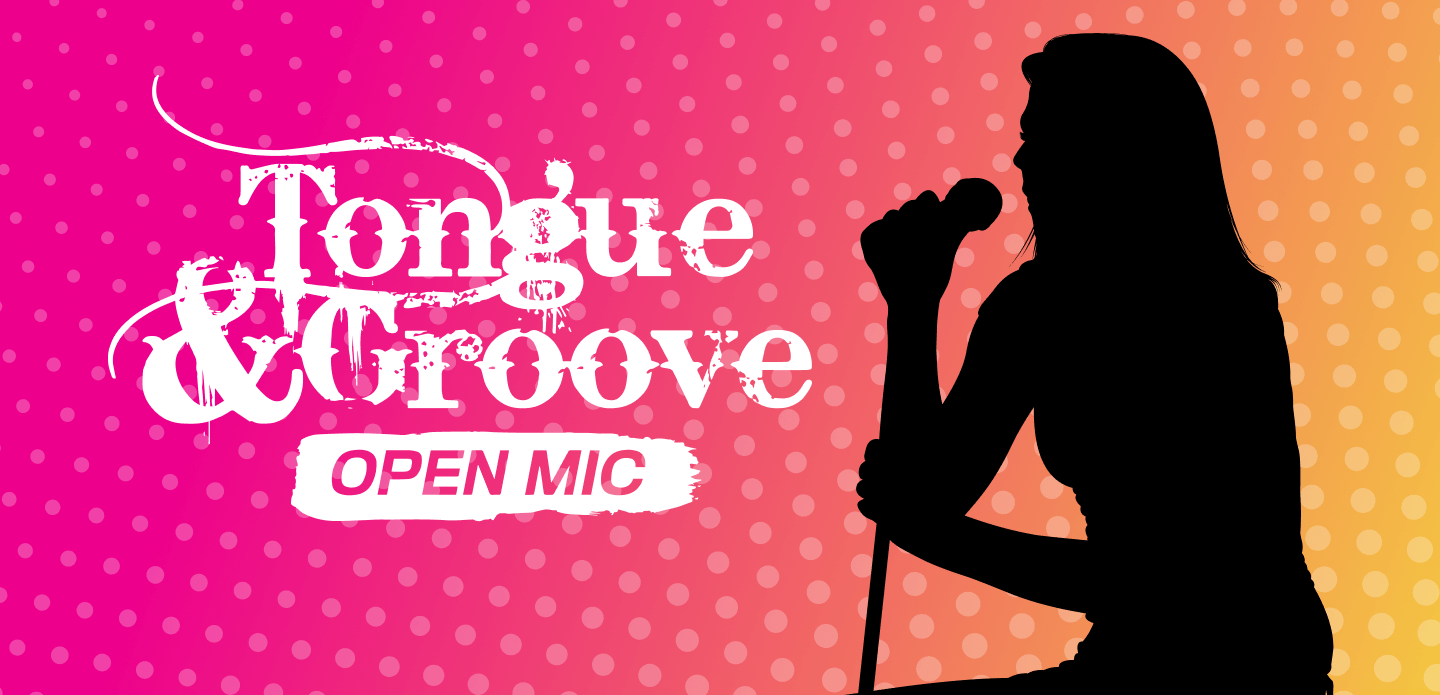 Covers welcome. Originals encouraged!
Tongue & Groove is an open mic hosted and organized by Anna Weaver (that's me), Sarah Egan Warren, and Andrew Warren, with help from a handful of friends and open mic enthusiasts.
Every second Sunday, local talent gathers at 228 Fayetteville Street (the magnificent VAE Gallery) to co-create a night of ephemeral art—including poetry, music, storytelling, and the occasional interpretive dance. Anything but comedy (not that you can't be funny).
Door opens at 6:30. Show starts at 7:30. Main slots are 7 minutes (2 songs max, musicians).
How we roll
We provide a mic (of course), pick-up for instruments or tracks (BYO dongle for your phone or tablet), and a box drum. We encourage sing-alongs, kazoo-alongs (BYO kazoo), and other artistic collaboration—spontaneous or planned.
No cover ever. Beer, soda, and soda water available. Donations gratefully accepted.
As of Sept 2023 we make the list by lottery — no more standing in line! So if you want to perform:
Drop your name in the hat anytime from 6:30 PM on.
At 7:15 PM sharp, we draw names for 15 seven-minute slots.
If you're present for the drawing, you can choose your slot.
If not, we will assume you've been waylaid by pirates and fill from the end of the list to give you plenty of time to chew through your bonds or parlay for your freedom.
Halfway through the show (~8:45PM), we draw 3 more names for our bonus 4-minute shim slots.
At this point, the list is closed.
If you don't make it on the list this month, come back next month! The entertainment, inspiration, and community are a sure thing, and we even provide the drinks.
Our show kicks off on time, every time. Performers, the countdown clock starts when you address the audience, so if you rehearse with a stopwatch (highly recommend), include your intro.
We believe open mic can save the world.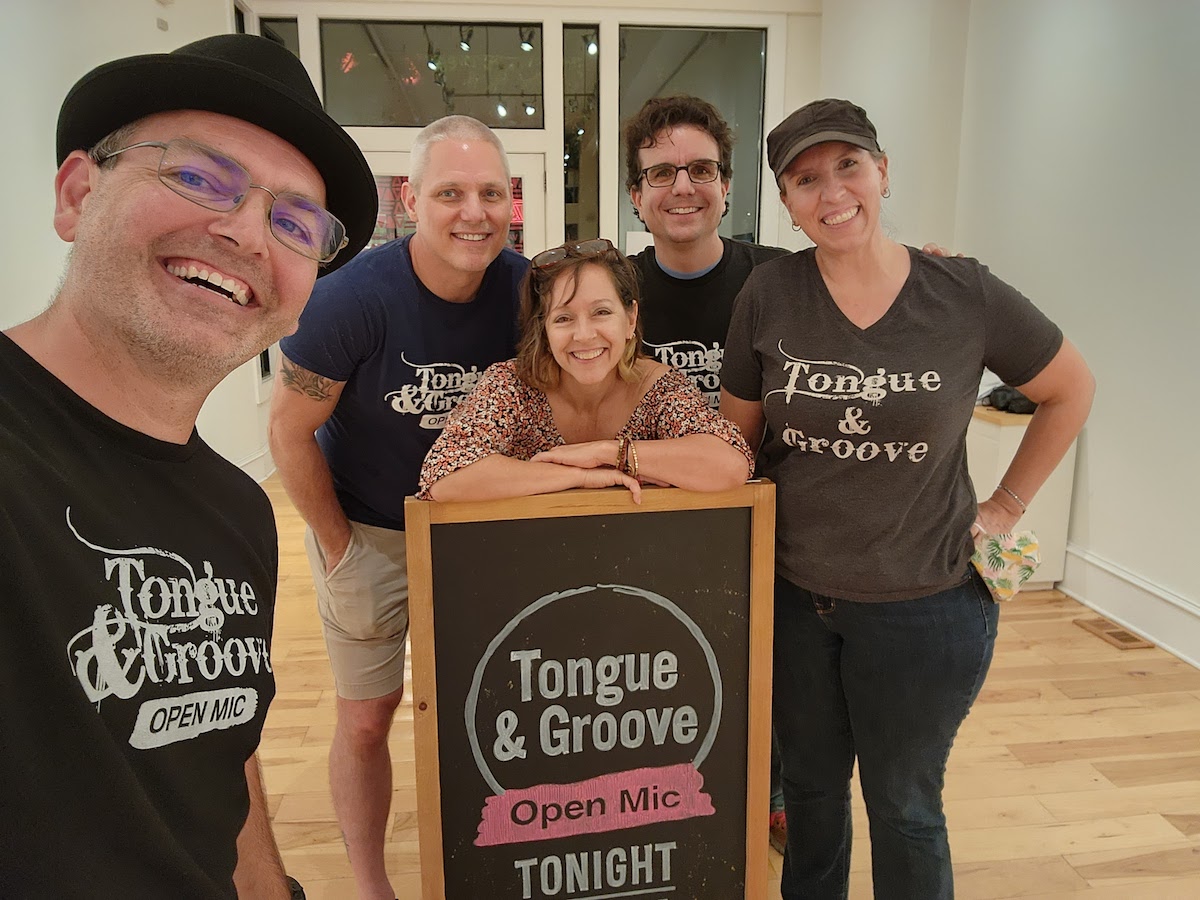 In person when we can, online when we must
Whenever in-person shows are possible, we make our home at the magnificent VAE Gallery in downtown Raleigh at 228 Fayetteville Street (2 doors down from The Big Easy). When weather or public health or anything else precludes us being in the gallery, we will retreat to Zoom.
The best way to know where we'll be any given month—and to get the link for online shows—is to join our Meetup group or sign up for our email list (see below).
Come to listen, perform, and create
Each month, we close the show with a reading of what we call The Dovetail—a poem collectively written by the performers and audience alike, one line at a time, and read by the Voice of the Dovetail, Andrew Warren.
Find us, follow us, and get handy email reminders 
Want a handy email reminder and a heads-up on any cool stuff we're planning? Fill out the short form below to join our mailing list. We send exactly one email a week before the show.
Prefer to self-serve? All our events are posted on MeetUp in the Tongue & Groove Open Mic Group.